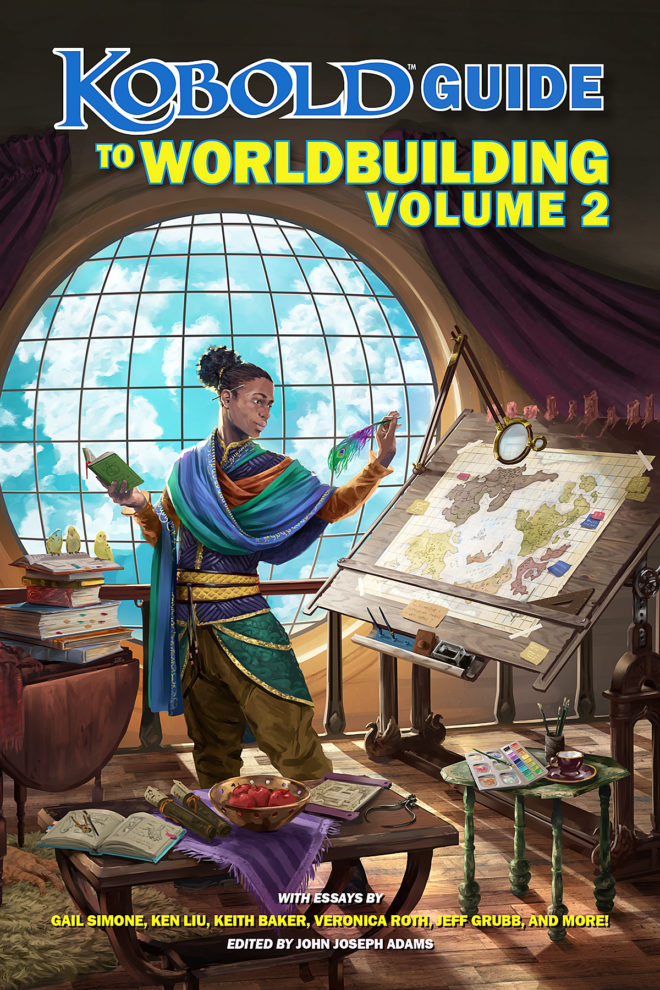 edited by John Joseph Adams
Learn to Build Worlds with Titans of Fantasy and Tabletop!
Middle-Earth, Faerûn, Westeros, Eberron, The World of the Wheel, Exandria … these richly-detailed fantasy worlds have captured the imaginations of legions of fans worldwide. These settings offer worldbuilding that launched a thousand—or a thousand thousand—dreams.
Whether you're worldbuilding because you want to write the next Game of Thrones, intend to build a rich, vibrant world to enthrall the players of an upcoming tabletop RPG campaign, or you're just curious to find out how all these creators did it, the Kobold Guide to Worldbuilding, Volume 2, puts a team of master world-architects at your side.