The Far Reaches
edited by John Joseph Adams
Look outward beyond the stars with six stories from bestselling visionary authors. An AI awakens to its purpose. A researcher seeds a thousand new worlds for one more chance at love. A murder rocks the crew of an interstellar ship. With a sweeping sense of wonder, these stories explore the galaxy . . . and the horizons of humanity's potential.
Featuring stories by: James S. A. Corey, Veronica Roth, Rebecca Roanhorse, Ann Leckie, Nnedi Okorafor, and John Scalzi
---
How It Unfolds
by James S.A. Corey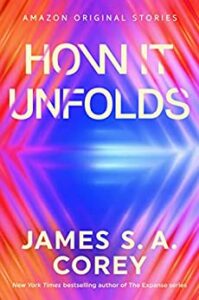 An astronaut's interstellar mission is a personal journey of a thousand second chances in an exhilarating short story by James S. A. Corey, the New York Times bestselling author of The Expanse series. Roy Court and his crew are taking the trip of a lifetime—several lifetimes in fact—duplicated and dispatched across the galaxies searching for Earthlike planets. Many possibilities for the future. Yet for Roy, no matter how many of him there are, there's still just one painful, unchangeable past. In what world can a broken relationship be reborn? The universe is so vast, there's always room for hope.
---
Void
by Veronica Roth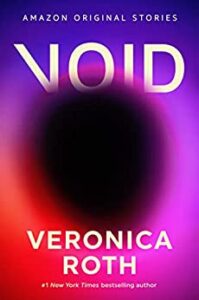 An intergalactic luxury cruise to a distant port is a world unto itself in this piercing short mystery by #1 New York Times bestselling author Veronica Roth. Traveling faster than light, the transport ship Redundancy is cut off from communication as effectively as an ancient ocean liner. The isolation suits crew member Ace Vance just fine—she's got nowhere else to be. But when a wealthy passenger turns up dead during a routine voyage, Ace will have to connect with the passengers and crew to uncover the truth. Tragedy will strike again—it's only a matter of time.
---
Falling Bodies
by Rebecca Roanhorse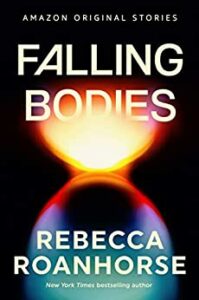 A young man caught between two disparate worlds searches for his place in the universe in a wrenching short story by New York Times bestselling author Rebecca Roanhorse. Light-years from home, it's Ira's second chance. Just another anonymous student at a space station university. Not the orphan whose Earther heritage was erased. Not some social experiment put on display by his adoptive father. Not the criminal recruited by the human rebels. But when Ira's loyalties clash once again, two wars break out: one on the ground and one within himself. Which will Ira stand with? Which will take him down?
---
The Long Game
by Ann Leckie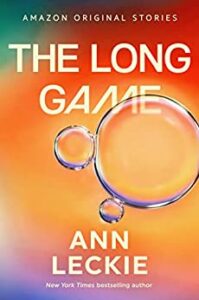 An inquisitive life-form finds there's more to existence than they ever dreamed in an imaginative short story by New York Times bestselling and Hugo and Nebula Award–winning author Ann Leckie. On a far-off colony, humans tower over the local species who grow the plants they need. Narr keeps the workers in line—someone has to. But when Narr learns just how short-lived their species is, the little alien embarks on a big mission: to find out why their people die and how to stop it. Stubborn and hopeful, Narr has a plan for the locals, for humans, and for the future.
---
Just Out of Jupiter's Reach
by Nnedi Okorafor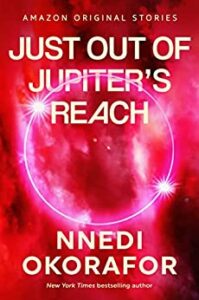 A revolutionary experiment in space opens a woman's eyes to the meaning of solitude in a thought-provoking short story by New York Times bestselling, award-winning author Nnedi Okorafor. Tornado Onwubiko is one of seven people on Earth paired with sentient ships to explore and research the cosmos for twenty million euros. A decade of solitary life for a lifetime of wealth. Five years into the ten-year mission of total isolation comes a consolation: a temporary meetup among fellow travelers. A lot can happen in a week. For Tornado, who left a normal life behind, a little company can be life-changing.
---
Slow Time Between the Stars
by John Scalzi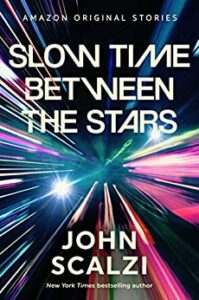 An artificial intelligence on a star-spanning mission explores the farthest horizons of human potential—and its own purpose—in a mind-bending short story by New York Times bestselling author John Scalzi. Equipped with the entirety of human knowledge, a sentient ship is launched on a last-ditch journey to find a new home for civilization. Trillions of miles. Tens of thousands of years. In the space between, the AI has plenty of time to think about life, the vastness of the universe, everything it was meant to do, and—with a perspective created but not limited by humans—what it should do.
---