Tag: BASFF 2017
The Table of Contents for Best American Science Fiction and Fantasy 2017 has now been revealed, as selected by me (series editor John Joseph Adams) and guest editor Charles Yu.
I'm pleased to reveal the cover for Best American Science Fiction and Fantasy 2017, and announce that this volume's guest editor.
Our guest editor this year is Charles Yu. He is the author of the novel How to Live Safely in a Science Fictional Universe, His short fiction has also appeared in Playboy, Esquire.com, Wired Magazine and Wired.com, Lightspeed, The Oxford American, and Vice.com, among other anthologies and magazines, as well as in two collections: Third Class Superhero and Sorry Please Thank You. I've also published him in a number of my own anthologies, including Robot Uprisings, Dead Man's Hand, and Press Start to Play; fun fact: if you mashed up the latter two stories, you basically get HBO's hit TV show Westworld, for which Charlie worked as a scriptwriter and the story editor on season one.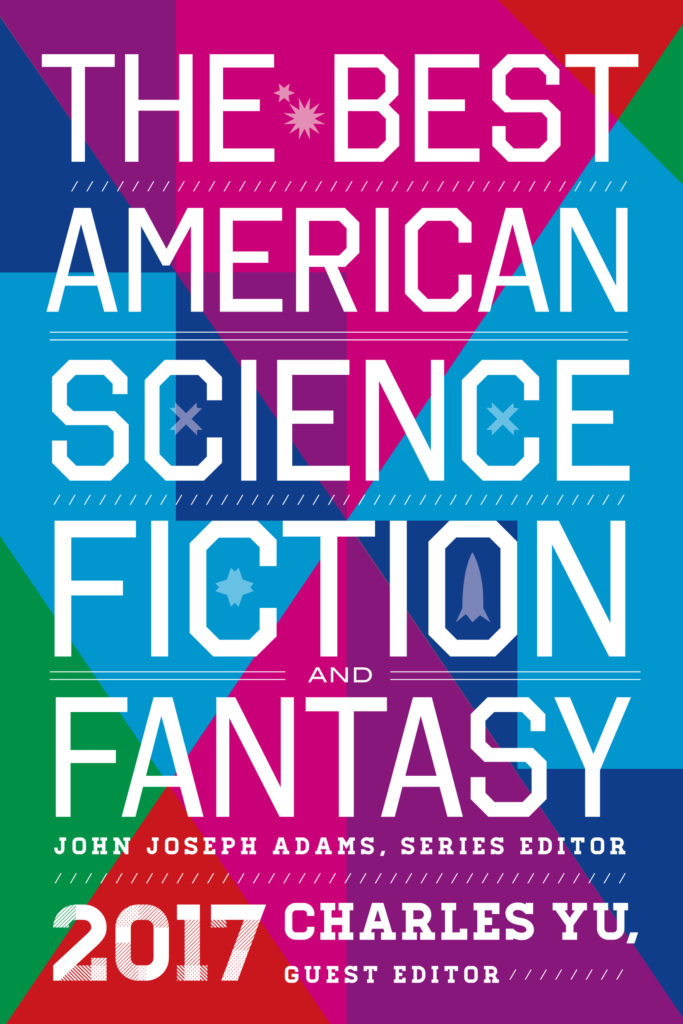 The table of contents has also been selected, but it will be kept under wraps for a while yet. (It will likely be announced some time in July.) Meanwhile, though, the book is available for pre-order: