Announcing LIGHTSPEED, a New Science Fiction Magazine
by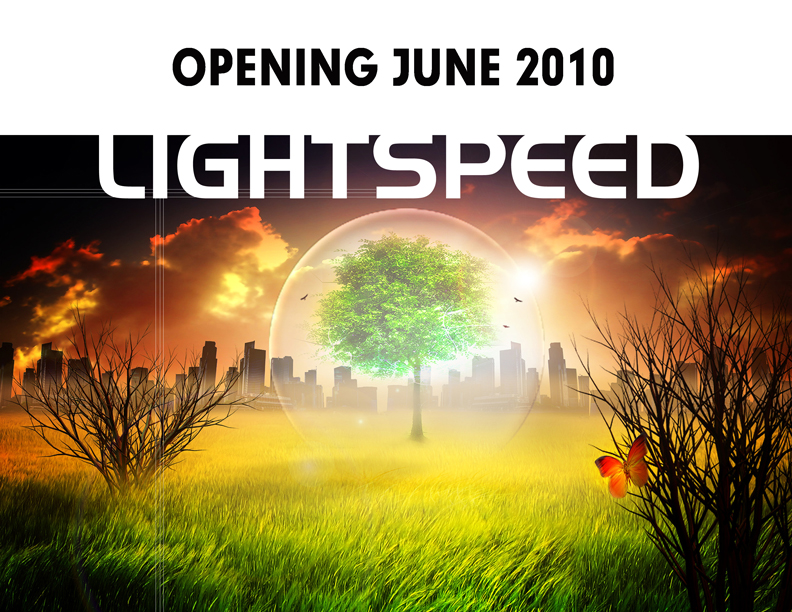 I'm pleased to announce that I'll be the fiction editor of a new science fiction online magazine called LIGHTSPEED, which will be published by Prime Books. I'll be leaving F&SF at the end of the year to take on this new role. The press release below has all the pertinent details.
Prime Books Announces LIGHTSPEED, a New Science Fiction Magazine
ROCKVILLE, MD, OCT. 16 — Prime Books, the award-winning independent press and publisher of Fantasy Magazine, announced today that in June 2010 it will launch a new online magazine called LIGHTSPEED (www.lightspeedmagazine.com), which will publish four science fiction short stories every month, along with an assortment of non-fiction features. LIGHTSPEED will be edited by John Joseph Adams, the bestselling editor of anthologies such as Wastelands and The Living Dead, and Andrea Kail, a writer, critic, and television producer who worked for thirteen years on Late Night with Conan O'Brien. Adams will select and edit the fiction, while Kail will handle the non-fiction.
LIGHTSPEED will focus exclusively on science fiction. It will feature all types of sf, from near-future, sociological soft sf, to far-future, star-spanning hard sf, and anything and everything in between. No subject will be considered off-limits, and writers will be encouraged to take chances with their fiction and push the envelope. New content will be posted twice a week, including one piece of fiction, and one piece of non-fiction. The fiction selections each month will consist of two original stories and two reprints, except for the debut issue, which will feature four original pieces of fiction. All of the non-fiction will be original.
LIGHTSPEED will open to fiction submissions and non-fiction queries on January 1, 2010. Guidelines for fiction and non-fiction will be available on LIGHTSPEED's website, www.lightspeedmagazine.com, by December 1, 2009.
About John Joseph Adams
John Joseph Adams (www.johnjosephadams.com) is the bestselling editor of many anthologies, such as By Blood We Live, Federations, The Living Dead (a World Fantasy Award finalist), and Wastelands: Stories of the Apocalypse. He has been called "the reigning king of the anthology world" by Barnes & Noble's Unabashedly Bookish blog and his anthology The Living Dead was named one of the best books of the year by Publishers Weekly. In addition to his editorial work, he is also currently a reviewer for Audible.com and a blogger for Tor.com.
About Andrea Kail
Andrea Kail (www.andreakail.com) is a graduate of the Dramatic Writing Program at NYU's Tisch School of the Arts and has spent the last two decades working from one end of New York's television spectrum to the other: HBO, MTV, A&E, Nickelodeon, Comedy Central, as well as thirteen years at NBC's Emmy Award-winning Late Night with Conan O'Brien. Her fiction has appeared in Fantasy Magazine, and her novella, "The Sun God at Dawn, Rising from a Lotus Blossom," was a first-place winner in the Writers of the Future contest and appeared in Writers of the Future Vol. XXIII. Since 2005, Andrea has also been writing lively film criticism for such venues as Paradox Magazine and CinemaSpy.
About Prime Books
Prime Books (www.prime-books.com), edited and published by Hugo Award-nominee and World Fantasy Award-winner Sean Wallace, is an award-winning independent publishing house specializing in a mix of anthologies, collections, novels, and magazines. Some of its established and new authors/editors include John Joseph Adams, KJ Bishop, Philip K. Dick, Theodora Goss, Rich Horton, Nick Mamatas, Sarah Monette, Holly Phillips, Tim Pratt, Ekaterina Sedia, Catherynne M. Valente, and Jeff VanderMeer.
Contacts
Sean Wallace, publisher, sean@lightspeedmagazine.com
John Joseph Adams, fiction editor, john@lightspeedmagazine.com
Andrea Kail, non-fiction editor, andrea@lightspeedmagazine.com