BRAVE NEW WORLDS cover!
by
Here's the cover of my next anthology from Night Shade Books, Brave New Worlds, an anthology of dystopian fiction, which is due out in January 2011. The art and cover design is by Cody Tilson.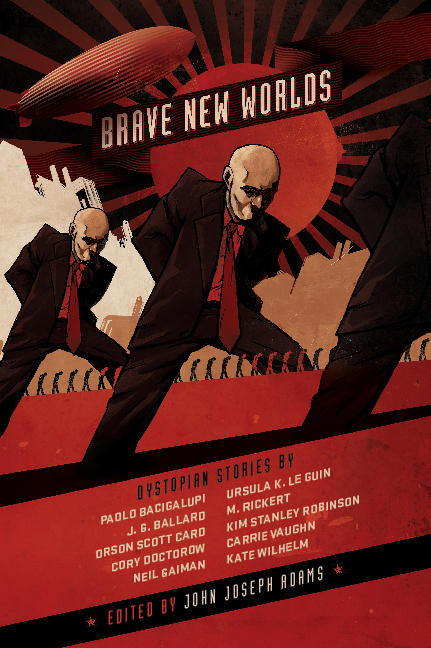 Here's the cover copy:
YOU ARE BEING WATCHED.
In his smash-hit anthologies Wastelands and The Living Dead, acclaimed editor John Joseph Adams showed you what happens when society is utterly wiped away. Now he brings you a glimpse into an equally terrifying future — what happens when civilization invades and dictates every aspect of your life? From 1984 to The Handmaid's Tale, from Children of Men to Bioshock, the dystopian imagination has been a vital and gripping cautionary force. Brave New Worlds collects the best tales of totalitarian menace by some of today's most visionary writers, including Neil Gaiman, Orson Scott Card, Kim Stanley Robinson, and Ursula K. Le Guin.
When the government wields its power against its own people, every citizen becomes an enemy of the state. Will you fight the system, or be ground to dust beneath the boot of tyranny?
The contents are not final on the book yet, so I can't post them yet, but all of the authors on the cover are finalized, so they're definitely in the book. Like my other recent Night Shade anthologies, the book will run around 230,000 words all together.