THE APOCALYPSE TRIPTYCH, Co-Edited with Hugh Howey
by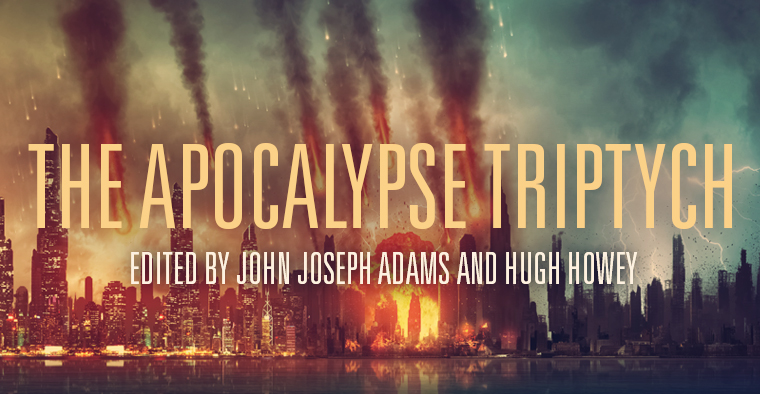 I'm pleased to announce I'll be co-editing three new anthologies with bestselling author Hugh Howey.
THE APOCALYPSE TRIPTYCH is a series of three anthologies of apocalyptic fiction, exploring three different facets of the form:
THE END IS NIGH: pre-apocalyptic stories—exploring the world on the brink of collapse. (Forthcoming June 2014)

THE END IS NOW: apocalyptic stories—exploring the end of the world as it happens. (Forthcoming December 2014)

THE END HAS COME: post-apocalyptic stories—exploring life after the end of the world. (Forthcoming June 2015)
THE APOCALYPSE TRIPTYCH will include stories by authors such as Paolo Bacigalupi, Seanan McGuire, Ben H. Winters, Elizabeth Bear, Scott Sigler, Robin Wasserman, and many more. Additionally, each volume will include a brand new story by Hugh Howey set in the world of his bestselling novel Wool.
To learn more about the project, check out io9's coverage of the announcement, or visit the official website.