NEWS: John Joseph Adams Books 2017 Lineup Cover Reveal
by
We announced John Joseph Adams Books back in November 2015 and then pre-launched the imprint with three Hugh Howey reissues in early 2016—Beacon 23, Shift, and Dust—but it's only now, coming up in July, will we be publishing our first original acquisitions. It's been a long road!
I'm really exited about all our acquisitions thus far, and am pleased to be able to unveil the covers of our 2017 lineup. See below for the covers and to learn more about each of the books!
---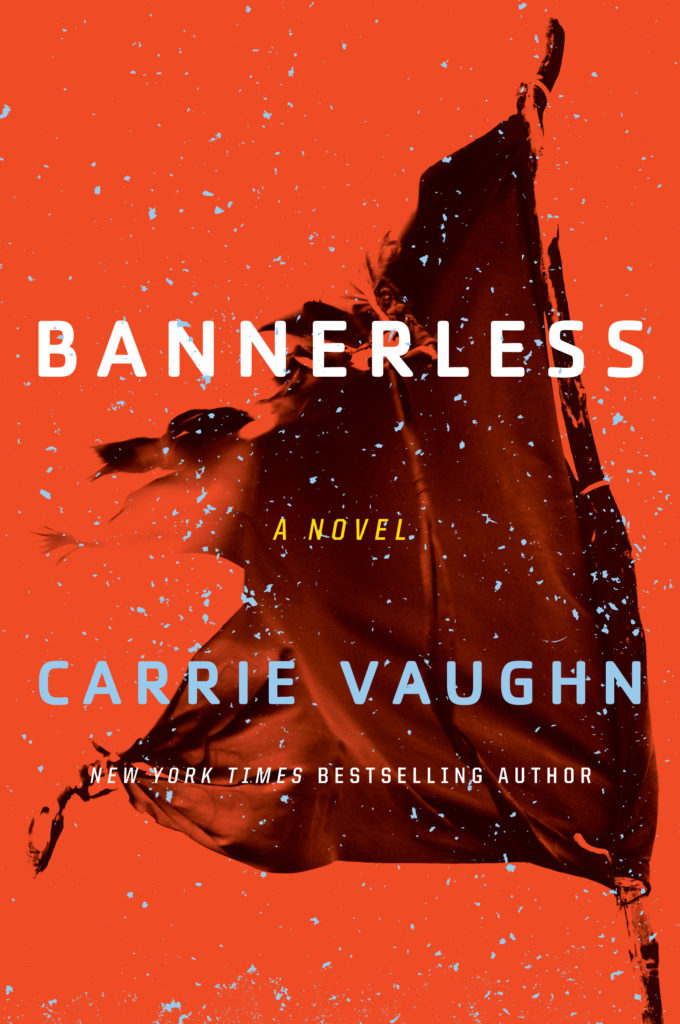 A mysterious murder in a dystopian future leads a novice investigator to question what she's learned about the foundation of her population-controlled society.
Decades after economic and environmental collapse destroys much of civilization in the United States, the Coast Road region isn't just surviving but thriving by some accounts, building something new on the ruins of what came before. A culture of population control has developed in which people, organized into households, must earn the children they bear by proving they can take care of them and are awarded symbolic banners to demonstrate this privilege. In the meantime, birth control is mandatory.
Enid of Haven is an Investigator, called on to mediate disputes and examine transgressions against the community. She's young for the job and hasn't yet handled a serious case. Now, though, a suspicious death requires her attention. The victim was an outcast, but might someone have taken dislike a step further and murdered him?
In a world defined by the disasters that happened a century before, the past is always present. But this investigation may reveal the cracks in Enid's world and make her question what she really stands for.
Cover Designer: Mark Robinson
Release Date: July 11, 2017
ISBN: 9780544947306
Format: Trade Paperback / Ebook
Reviews / Blurbs
"Amazing and compelling, Vaughn brings her deft characterization and humanity to bear on a post-apocalyptic world that is all too real." —Tobias S. Buckell, bestselling author of Arctic Rising
"Skillfully portrays a vastly altered future America. [The] focus on sustainability and responsibility is unusual, thought-provoking, and very welcome." —Publishers Weekly
"An intimate post-apocalyptic mystery [. . .] well-crafted and heartfelt." —Kirkus
"A compelling, deft post-apocalyptic tale." ­ —Library Journal
"Octavia Butler's Parable of the Sower mixed with a modern procedural mystery […] Wonderfully intriguing." —Thomas Wilkerson, BookPeople
"Totally fascinating as a thought experiment and compulsively readable." —Jenny Craig, Seattle Public Library
Buy the Book
Buy the Ebook
---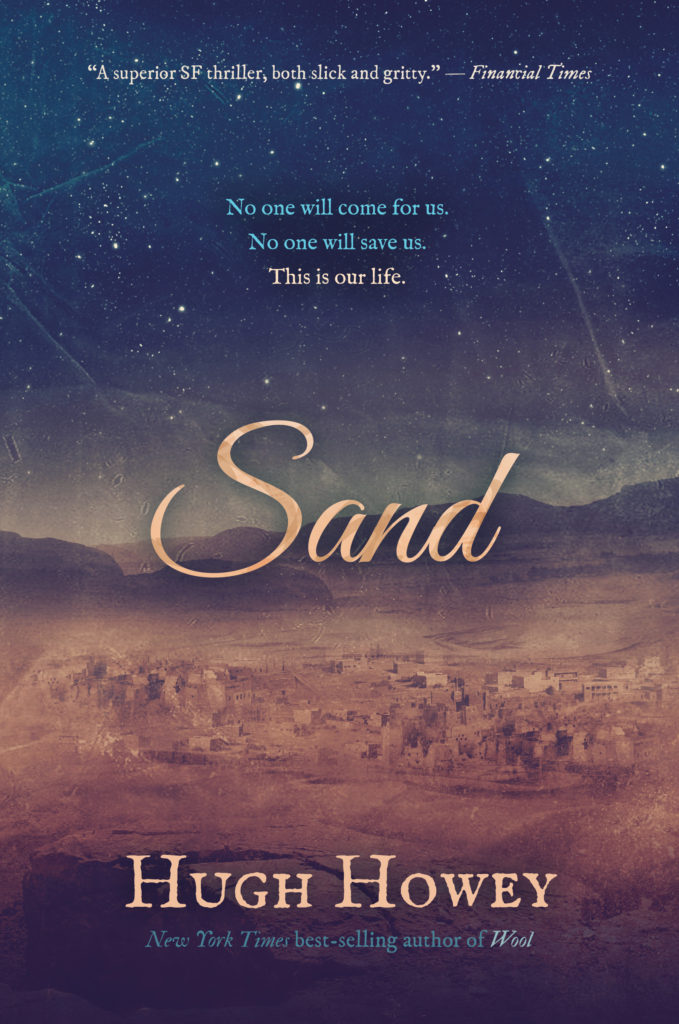 No one will come for us. No one will save us. This is our life.
The old world is buried. A new one has been forged atop the shifting dunes. Here in this land of howling wind and infernal sand, four siblings find themselves scattered and lost. Their father was a sand diver, one of the elite few who could travel deep beneath the desert floor and bring up the relics and scraps that keep their people alive. But their father is gone. And the world he left behind might be next.
Welcome to the world of Sand, a novel by New York Times best-selling author Hugh Howey. Sand is an exploration of lawlessness, the tale of a land ignored. Here is a people left to fend for themselves. Adjust your ker and take a last, deep breath before you enter.
Cover Designer: Jason Gurley
Release Date: July 11, 2017
ISBN: 9781328767547
Format: Trade Paperback / Hardcover / Ebook
Reviews / Blurbs
"Magnificent […] After reading Wool, his other post-apocalyptic series, I didn't think he could repeat the creation of a great world setting filled with characters you instantly care about. But he did." —SFF World
"Sand immerses you in its grubby post-apocalyptic world. […] Howey conjures a credible, brutal future." —Financial Times
Buy the Book
---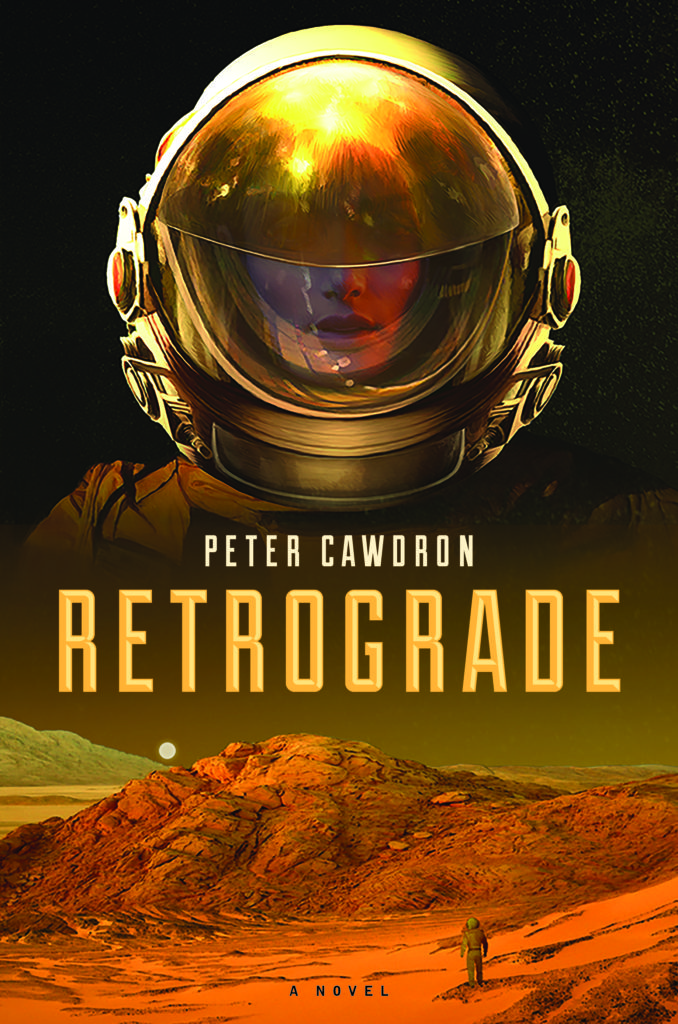 The international team at the Mars Endeavour colony is prepared for every eventuality except one—what happens when disaster strikes Earth?
Mankind has long dreamed of reaching out to live on other planets, and with the establishment of the Mars Endeavour colony, that dream has become reality. The fledgling colony consists of 120 scientists, astronauts, medical staff, and engineers. Buried deep underground, they're protected from the harsh radiation that sterilizes the surface of the planet. The colony is prepared for every eventuality except one—what happens when disaster strikes Earth?
Cover Designer: Martha Kennedy
Cover Artist: Elizabeth Leggett
Release Date: September 12, 2017
ISBN: 9781328834553
Format: Hardcover / Ebook
Reviews / Blurbs

"For lovers of Andy Weir's The Martian, here's a true hard science-fiction tale set on the red planet—a terrific blend of high tech and high tension, of science and suspense, of character and crisis." — Robert J. Sawyer, Hugo Award-winning author of Red Planet Blues and Quantum Night
"Science fiction as it should be. Retrograde combines realistic characters with depictions of Mars as our explorers will one day find it in a powerful story. A must read!" —Ben Bova, six-time Hugo Award-winner and author of The Grand Tour series
Buy the Book
Buy the Ebook
---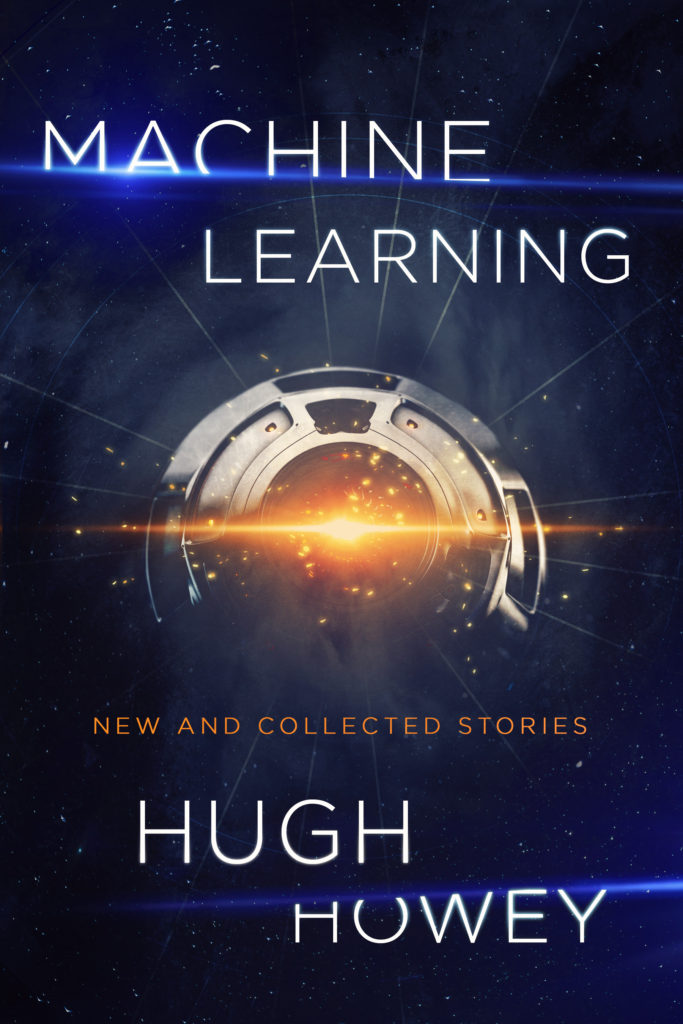 A new collection of stories, including some that have never before been seen, from the New York Times best-selling author of the Silo trilogy
Hugh Howey is known for crafting riveting and immersive page-turners of boundless imagination, spawning millions of fans worldwide, first with his best-selling novel Wool, and then with other enthralling works such as Sand and Beacon 23.
Now comes Machine Learning, an impressive collection of Howey's science fiction and fantasy short fiction, including three stories set in the world of Wool, two never-before-published tales written exclusively for this volume, and fifteen additional stories collected here for the first time. These stories explore everything from artificial intelligence to parallel universes to video games, and each story is accompanied by an author's note exploring the background and genesis of each story.
Howey's incisive mind makes Machine Learning: New and Collected Stories a compulsively readable and thought-provoking selection of short works—from a modern master at the top of his game.
Cover Designer: M.S. Corley
Release Date: October 3, 2017
ISBN: 9781328767523
Format: Trade Paperback / Hardcover / Ebook
Reviews / Blurbs
"I devoured this book! The wildly imaginative tales in Machine Learning tackle everything from AI and aliens to video games and VR, and Howey infuses each one of them with the perfect mix brains, bravado, and heart. Reading the stories in this collection is like discovering an entire lost season of The Twilight Zone in which every episode was written by either Rod Serling or Richard Matheson. They're that good." —Ernest Cline, bestselling author of Ready Player One
"Like a knapsack of compact grenades, exploding insight, unexpected innovations, and sci-fi heat. Each one the core of something larger." —Kevin Kelly, founding executive editor of Wired
"Hugh's stories keep me turning pages not just to find out what happens, but because of the deep common threads of humanity within. I don't just want to know the ending, I care about every moment." —Annie Bellet, USA Today bestselling author of The Twenty-Sided Sorceress series
Buy the Book
Buy the Ebook
---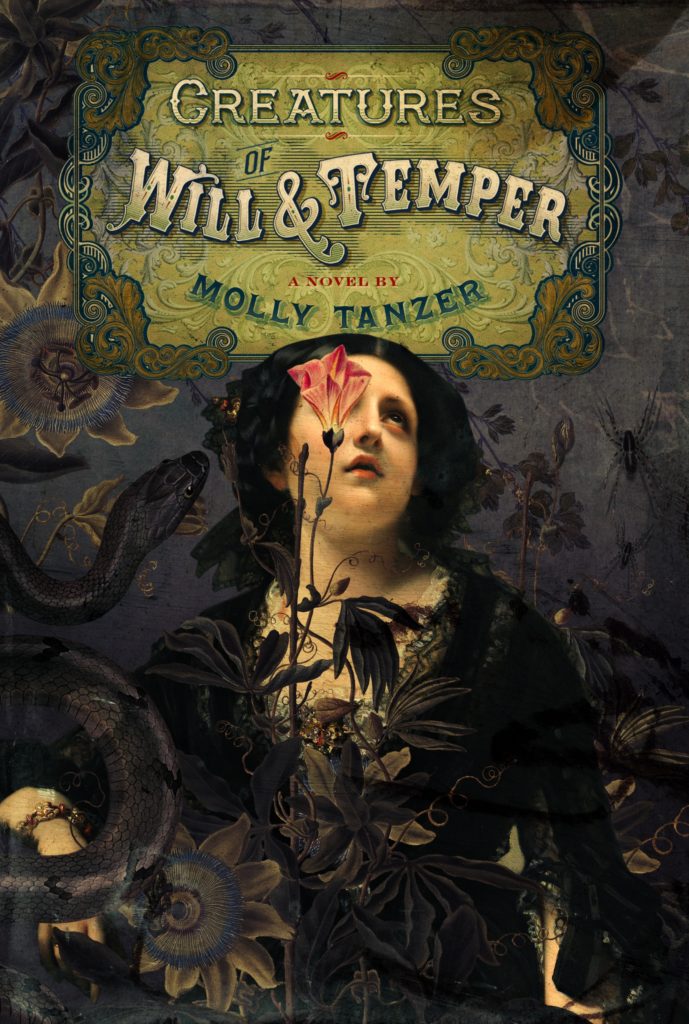 A Victorian urban fantasy featuring duelists, demons, and the dark arts, inspired by The Picture of Dorian Gray.
Victorian London is a place of fluid social roles, vibrant arts culture, fin-de-siècle wonders . . . and dangerous underground diabolic cults. Fencer Evadne Gray cares for none of the former and knows nothing of the latter when she's sent to London to chaperone her younger sister, aspiring art critic Dorina. Unfortunately for Evadne, she soon learns too much about all of it when Dorina meets their uncle's friend, Lady Henrietta "Henry" Wotton. A semi-respectable aristocrat in public, in private she is secretly in the thrall of a demon obsessed with beauty and pleasure.
When Lady Henry and Dorina immediately hit it off, Evadne abandons her chaperone duties and enrolls in a fencing school. There, she meets the fencing master she's always dreamed of. But soon, George reveals he is more than just a teacher. He has dedicated himself to eradicating demons and their servants, and he needs Evadne's help. As Evadne gets pulled further into this hidden world, she begins to suspect that Lady Henry might actually be a diabolist. Even worse, she believes Dorina may have joined her. Combining swordplay, demons, and high society, Creatures of Will and Temper shows a timeless world and adventure readers won't soon forget.
Cover Designer: Eduardo Recife
Release Date: November 14, 2017
ISBN: 9781328710260
Format: Trade Paperback / Ebook
Reviews / Blurbs
"I really enjoyed this book—an artful, witty, Oscar Wilde pastiche with the heart of a paranormal thriller." —Diana Gabaldon, bestselling author of Outlander
"A delightful, dark, and entertaining romp with serious intent behind it. The writing is so smart and sharp—Molly Tanzer is at the top of her form in this beautifully constructed novel. Sure to be a favorite of readers and critics alike." —Jeff VanderMeer, bestselling author of the Southern Reach trilogy
"There has never been a better time for a spirited, feminist reinvention of The Picture of Dorian Gray. Molly Tanzer has taken a wickedly sensuous classic and transformed it into a lively supernatural tale featuring lovestruck teenagers, diabolical botanicals, mysterious paintings, and—oh, yes—demons. Creatures of Will and Temper is a wild ride from start to finish, beautifully and boldly written, and a most worthy successor to Oscar Wilde's scandalous novel." —Amy Stewart, author of Girl Waits With Gun
"Decadent Victorians clash with dueling demon-hunters in this page-turning reinvention of Oscar Wilde's classic tale. I loved it!" —Charles Stross, award-winning author of The Delirium Brief
"Molly Tanzer's Creatures of Will and Temper is a smart, gorgeously written book about passion, loyalty, and love in many forms. And if that's not enough for you, it has demons and terrific fencing scenes! I loved this book, and you will too." —Kat Howard, award-nominated author of Roses and Rot, former competitive fencer
"Creatures of Will and Temper is a perfectly queer homage to The Picture of Dorian Gray. It follows in the spirit of Wilde's best known work while changing it, at its core, to be about the bond of sisters and the strength of women, in more than just the physical aspects. The fantastical element is a sideline to the heart of the story—it drives the plot, but it is not what makes this book so wonderful. Creatures of Will and Temper is an exploration of love: sisterly love, yes, but also romantic love, love of beautiful things, misguided love, and love for the world around us. It is a story of acceptance, of understanding, of correcting erroneous first impressions, and the bond of a disparate group of individuals in a shared bad situation. It is a timely story, and one that I think we all need right now." —Sarah Lynn Weintraub, Pandemonium Books and Games
Buy the Book
Buy the Ebook