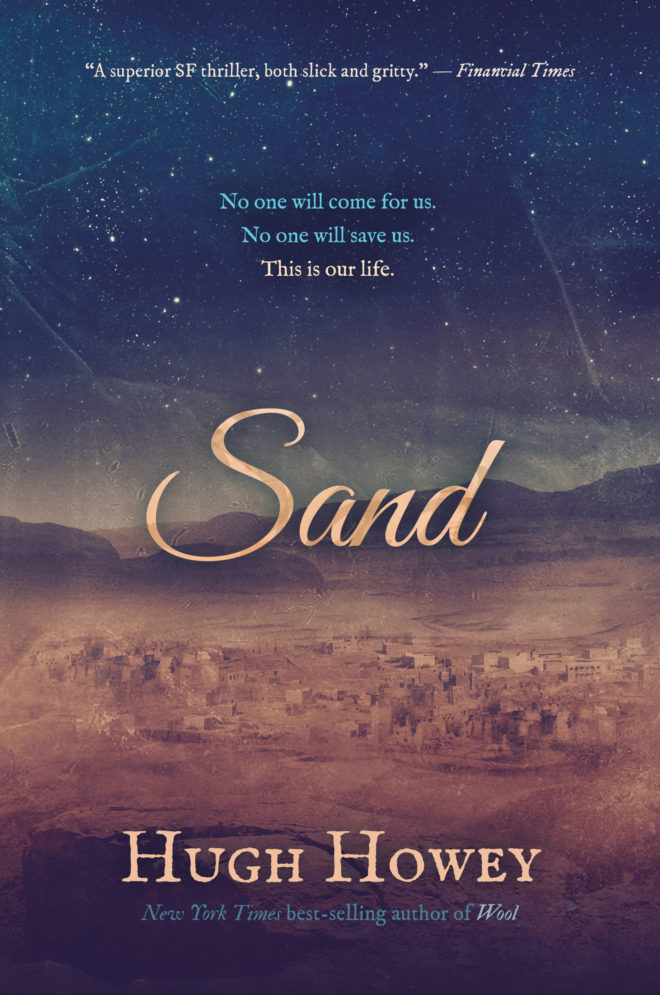 by Hugh Howey
No one will come for us. No one will save us. This is our life.
The old world is buried. A new one has been forged atop the shifting dunes. Here in this land of howling wind and infernal sand, four siblings find themselves scattered and lost. Their father was a sand diver, one of the elite few who could travel deep beneath the desert floor and bring up the relics and scraps that keep their people alive. But their father is gone. And the world he left behind might be next.
Welcome to the world of Sand, a novel by New York Times best-selling author Hugh Howey. Sand is an exploration of lawlessness, the tale of a land ignored. Here is a people left to fend for themselves. Adjust your ker and take a last, deep breath before you enter.